Welcome to the newsroom! You will find an array of press releases and announcements that will give you insight on the newest ways we are revolutionizing the healthcare industry.
CareConnection Summer 2017 is Here!
By Brett Benton on Jul 7, 2017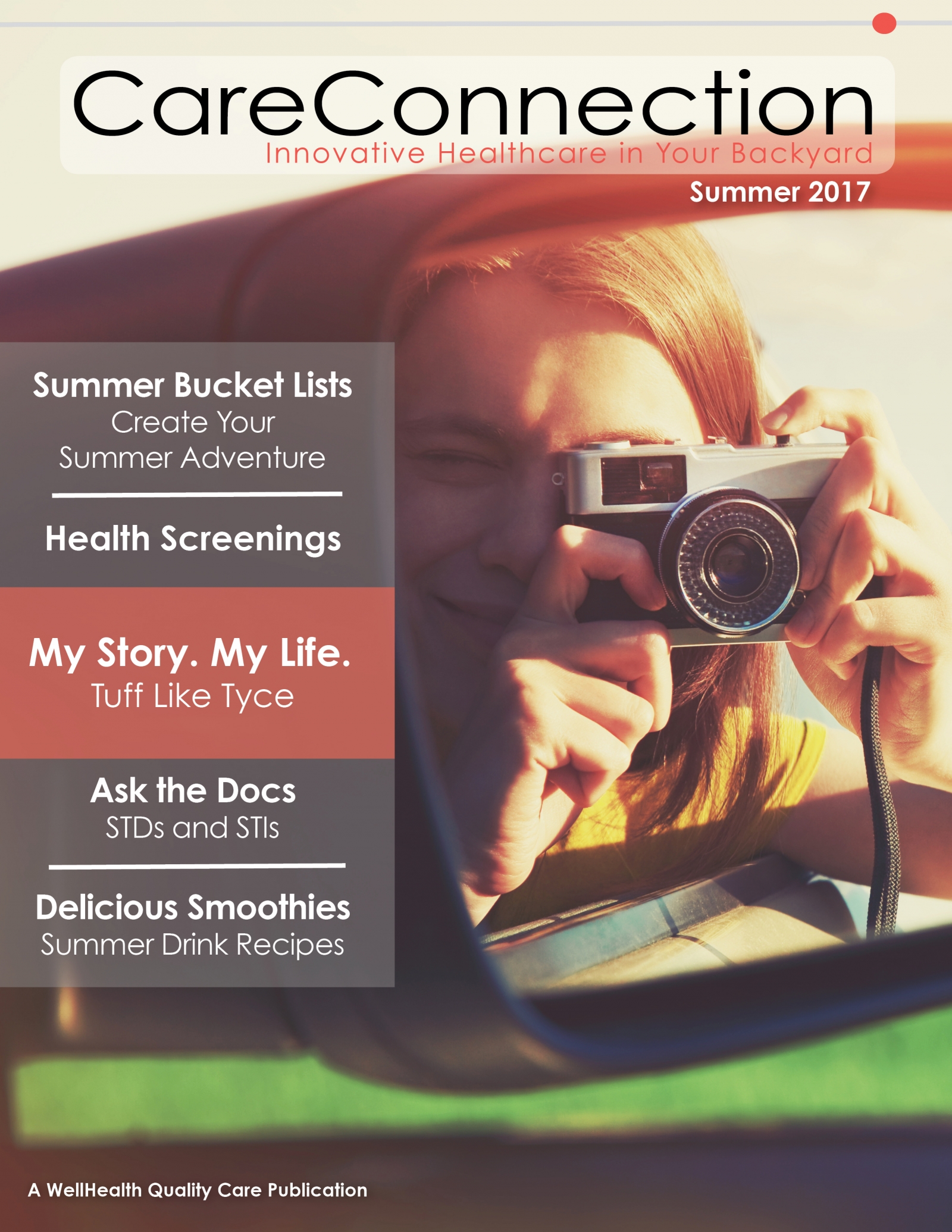 Say hello to Summer! The new edition of CareConnection is here with unique and engaging stories including; summer bucket lists, health screenings, summer drink recipes and follow the story of Tyce a child diagnosed with a rare aggressive form of cancer, Alveolar Rhabdomyosarcoma (ARMS).
What is CareConnection?
Careconnection is a local Nevada Healthcare Magazine designed and published by WellHealth Quality Care that highlights research and innovation. Each edition (release quarterly) features wellness articles, healthy lifestyle ideas, and personal health stories, we call My Story My Life. CareConnection is available digitally on our websites where you can download or read for free.
Click here to view the latest CareConnection Magazine
Previous Issues
Click here to view CareConnection Magazine Issue 8
Click here to view CareConnection Magazine Issue 7
Click here to view CareConnection Magazine Issue 6
Click here to view CareConnection Magazine Issue 5
Click here to view CareConnection Magazine Issue 4
Click here to view CareConnection Magazine Issue 3
Click here to view CareConnection Magazine Issue 2
Media Contact
Meghan Bailey
Director of Marketing and Media
(702) 545-6116
mbailey@wellhealthqc.com