A Runner's World - What's the right shoe for me?
By Brett Benton on Nov 7, 2017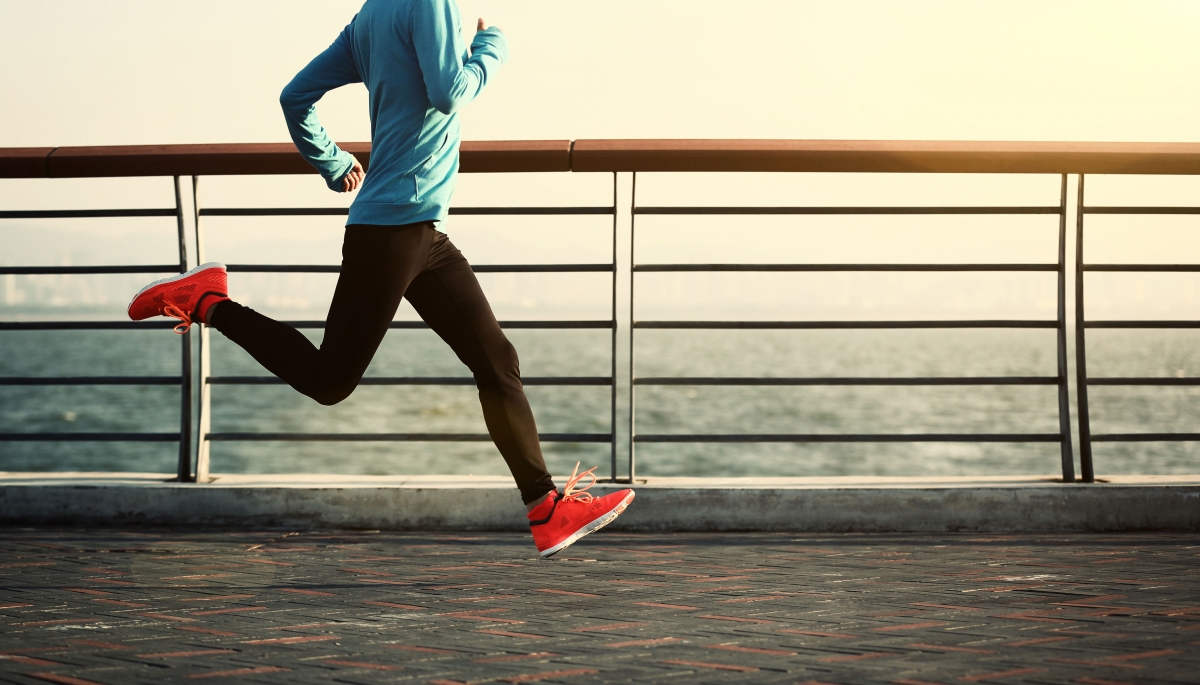 Many of us dream of being able to run a 5K, 10K, half or more, but then reality strikes with shin splints, cramps, swelling and other ailments. By the end of your first couple of training runs, you think to yourself "how can anyone run long distances?" This is an all too common occurrence that usually ends in either fighting through the pain or giving up on running altogether. But what if there was a better way, one in which you could run longer distances without pain?
Welcome to the world of running shoes, and we're not talking about the "running shoes" found at your big box stores. We're talking name brands like Brooks, Asics, Nike and Adidas who spend tens of millions of dollars every year on research and development to create the right shoes for pounding the pavement. I know what you are thinking, "running shoes are are expensive," and I agree completely, especially when you need to change out your shoes every six months. But have you ever heard of the saying "you get what you pay for?" Well, in the case of running shoes and the future health of your arches, you certainly want to get the highest quality. Before you go out and purchase a pair of these shoes, you need to figure out what type of runner you are. This can be broken down into three different types of running stances: neutral, overpronation and underpronation. Let's dive a little more into each and talk about the ways that this could impact your running health.
Neutral (basic) runners are those that run in a basic fashion, meaning that the shock absorbed by your body is distributed from the ball of the foot to the heel following the foot's natural inward roll. Basic runners are able to absorb impact, relieving pressure on knees and joints, and most neutral runners are efficient and can run long distances. Neutral runners can wear most shoes as long as it has enough cushion to absorb the natural shock of your run.

Recommended shoes - Adidas Supernova Glide Boost 8, Nike Flyknit Racer, Brooks Glycerin 14

Overpronation is identified by wear patterns along the inside edge of your shoe, and is an exaggerated form of the foot's natural inward roll. Overpronation is a common trait that affects the majority of runners, leaving them at risk of knee pain and injury. Overpronators need stability or motion control shoes to adjust this exaggerated movement inward.

Recommended shoes - Nike Lunarglide 7, Brooks Adrenaline GTS 15, Asics GT-2000 3

Underpronation (Supination) is marked by the wear along the outer edge of the shoe. It is an outward rolling of the foot, resulting in insufficient impact reduction at landing. Relatively few runners supinate, but those who do need shoes with plenty of cushioning and flexibility.

Recommended - Asics Gel Nimbus 18, Brooks Ghost
If you are having trouble figuring out which type of runner you are, visit a podiatrist or a running store that offers foot exams to test how your foot lies while running.
Once you have concluded which type of runner you are, and you have purchased your first correct pair of running shoes, you can begin your lifelong journey of running. Start by focusing on small goals, like running a consistent 10-minute mile or beating your last record. Then work your way up through 5K's, 10K's, half marathons and more. A good way to focus on these goals and put those new shoes to the test is to use a running program. Apps like Nike Run Club and Couch to 5K are great free programs that can improve your technique and get your feet adjusted to your new shoes.
Now that you have the knowledge and the equipment to make the run great, Get up and get running!