I Tried It: Daily Water Consumption
By on Jul 8, 2015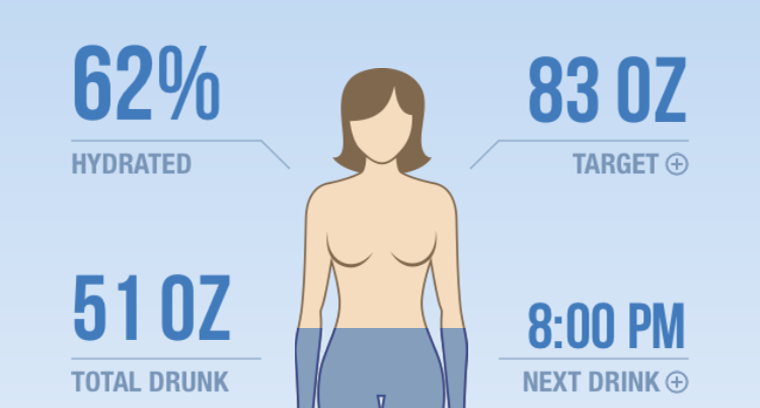 Chelsea thought that she was getting enough water daily. So we put her to the test using three different mobile apps.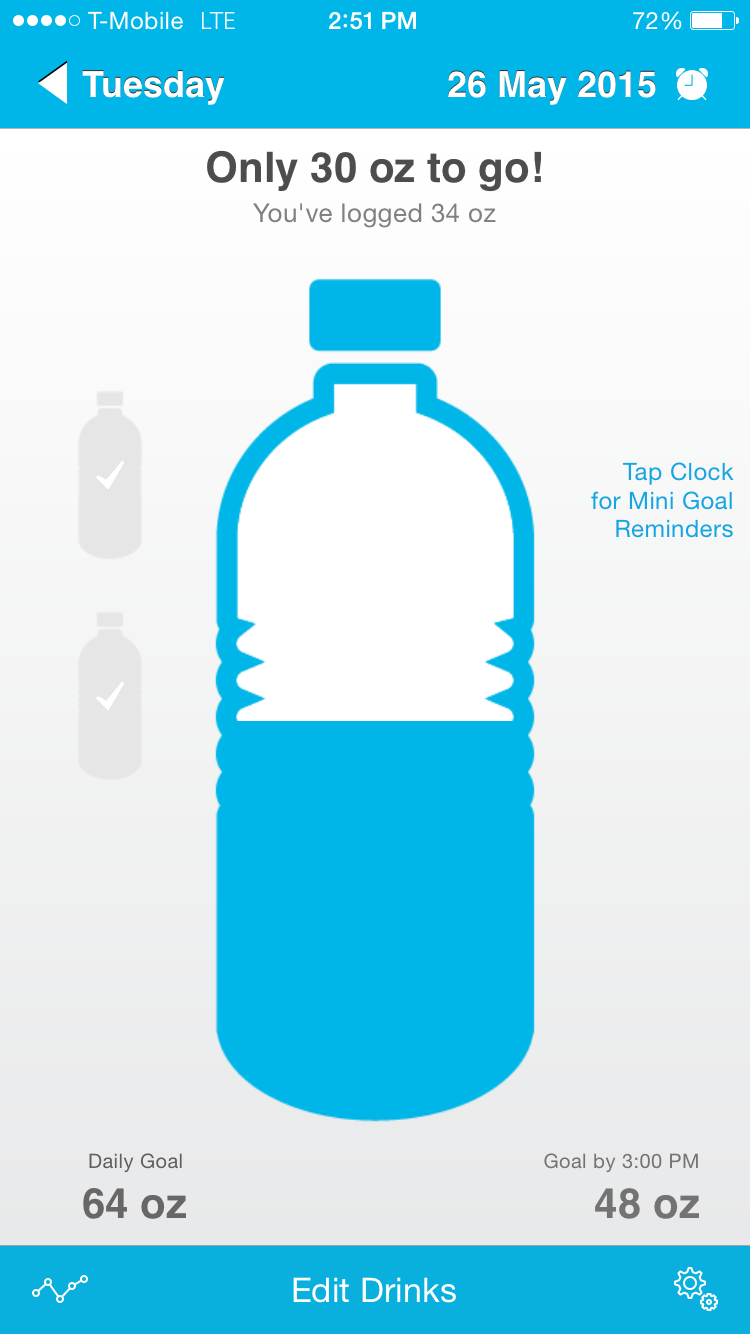 Week 1: "WaterLogged"
WaterLogged makes it easy to track your water habits by just pressing the outline of the water bottle and dragging down to choose how much water.
Key Features: simple interface that's easy to use, along with a graphic interpretation of your drinking habits can help visualize your goal
My Rating: 3/4 Stars
What I Loved: Using the app is simple, and it's easy to log each finished glass during the day
Not a Fan: Sometimes difficult to drag down far enough when you are only consuming 8 ounces at a time.
Week One was tough but after just a few days, my body adjusted and enjoyed being more hydrated!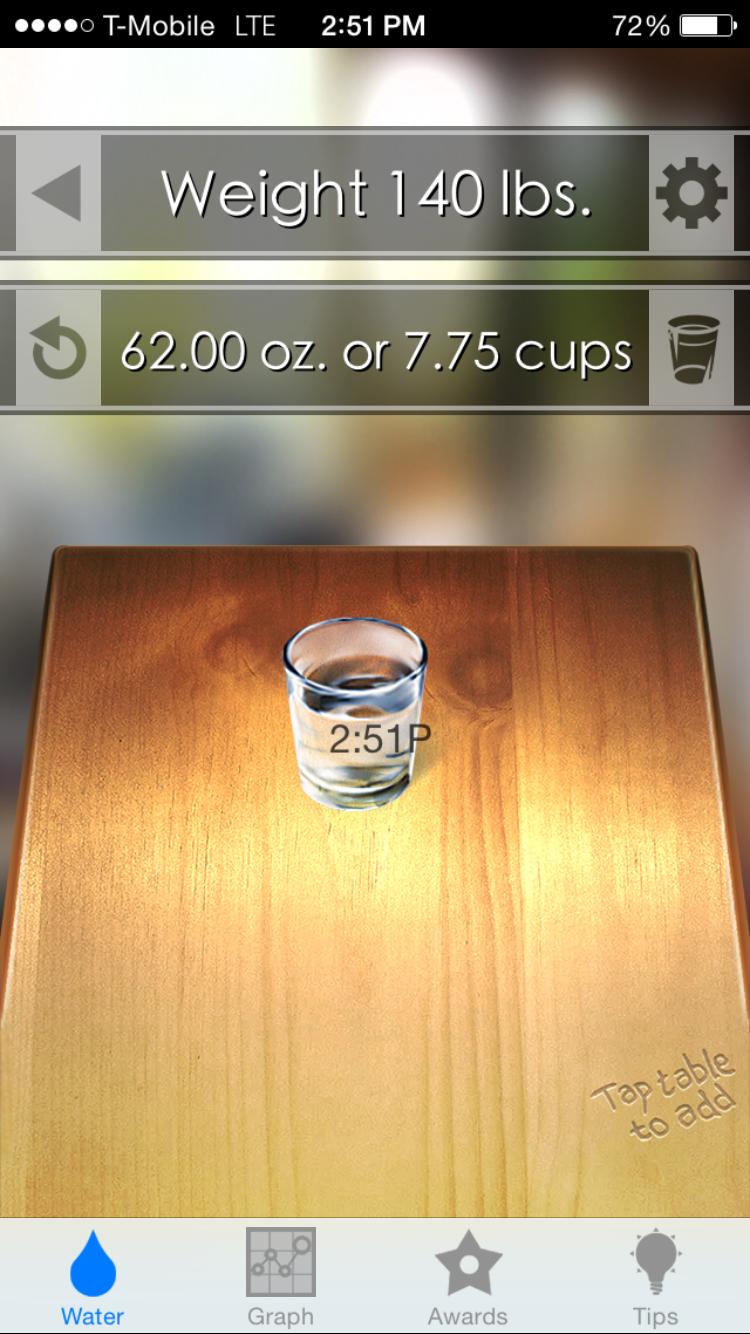 Week 2: "Water Your Body Lite"
Water Your Body Lite makes it as easy as just tapping the screen to make note of how much water you've had that day and to add more water throughout the day.
Key Features: determines how much water you need based on your weight and choosing a default container for all day use
My Rating: 2/4 Stars
What I Loved: One tap records a glass or water and makes it easy to remember to record each glass
Not a Fan: Can't record a drink larger than 12 ounces so larger bottles or containers may require simple math to log correctly
Week Two led to physical changes. Drinking lemon water all day sped up my metabolism!
Week 3: "iDrated"
iDrated uses your health information to suggest a daily water consumption goal and reminds you how often you should be drinking more water!
Key Features: all the information is easily visible on the home screen and a simple recording system logs all of your data
My Rating: 4/4 Stars
What I Loved: Multiple cues to show how much water you have had that day
Not a Fan: This app is the only one that wasn't free, but did only cost the reasonable price of $0.99 cents in the Apple App Store
Week Three was the easiest! I grew accustomed to tracking my water and my body craved being constantly hydrated!