My Story My Life: The facts about spacing out your pregnancies.
By Guest Editor on Apr 24, 2017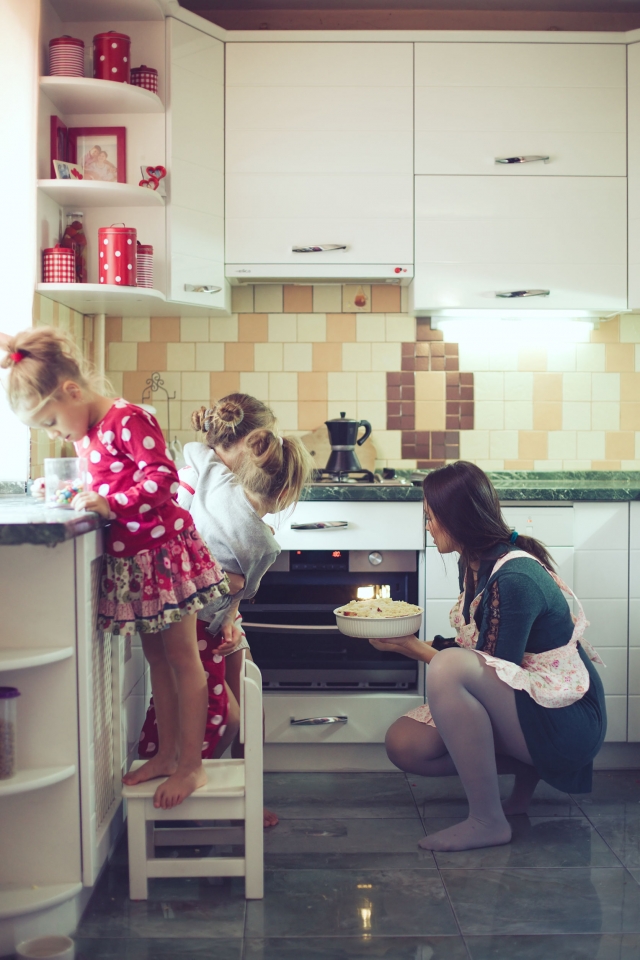 More than choosing how close in age your children will be, spacing can affect your body in different ways depending on the time frame you originally planned.
Risks of Spacing Pregnancies Within Two Years or Less:
Premature birth
Low birth weight
Congenital disorders
A woman's placenta partially or completely peeled away from the inner wall of the uterus before delivery
Research has suggested that a pregnancy within less than two years of a live birth are also associated with the increased risk of autism in the second child.
The mother also has a risk of not recovering from the first pregnancy enough. Pregnancy and breastfeeding can deplete your body of nutrients, and if you cannot restore them in time, you risk affecting yours and your new baby's health. In addition to nutrients, you also need to make sure your body has healed from inflammation during delivery, and the size of your uterus has properly healed back to its original size.
Risks of Spacing Pregnancies Within Five Years or More:
High blood pressure
Kidney damage (preeclampsia)
While there are not as many physical risks, there are still concerns that a mother and baby need to be aware of. A pregnancy with five or more years can put the mother at risk for high blood pressure. It is also possible that shorter pregnancy windows improve the capacity to promote fetal growth and support, but over time these beneficial changes disappear, which may make pregnancy difficult.
While there may not be a perfect time to have another baby, careful planning, and education to understand the risks associated with timing can help you make an informed decision for the health of mother and child. Beyond physical health, you need to make sure you understand what types of social and mental health comes into play depending on the spacing of your children.
We asked three moms to share how they came to decide the spacing of their children. Meet Crystal, Nichole, and Tania.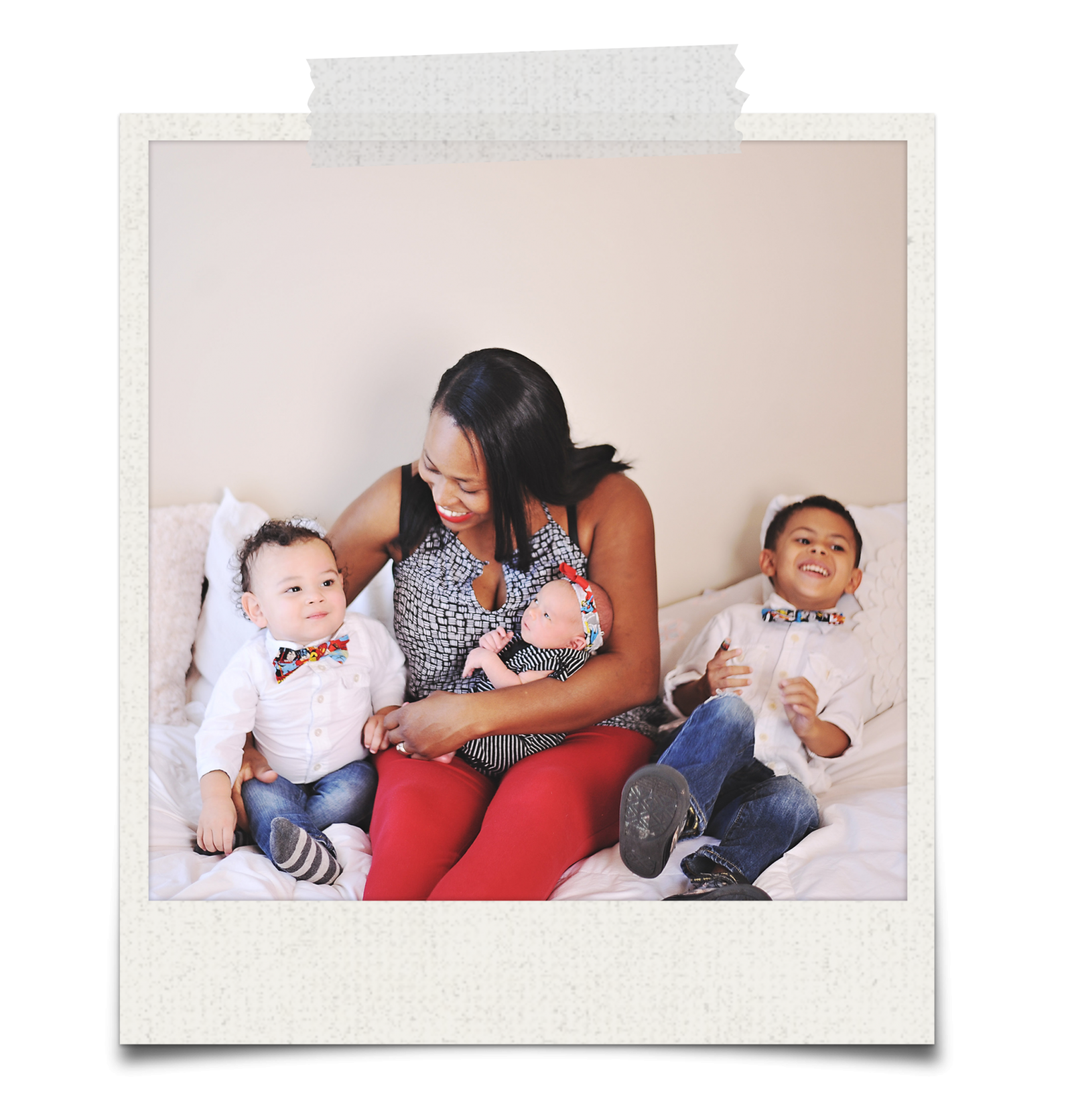 Crystal Allen
Mother to Mason, Avery, and Thea
Youngest Siblings Age Difference: 1 year and 4 months
I've had many friends question my sanity, and would lie if I hadn't looked into mine as well. But, our little Thea was a surprise, an amazing and beautiful life surprise. Both my husband and I were happy with our family of four, but the world had plans of its own, and just six months after having Avery, a positive pregnancy test told us we were about to be a family of five. There were so many thoughts flooding in, and I was so apprehensive on how this pregnancy would affect Avery. With my first, Mason, I had almost three years between having the two. I knew this age gap would prove to have struggles because they'd both be infants and need so much care.
Now I can say with confidence our family is complete, and it is nice to know my pregnancy chapter is over and we can make lasting family memories. Looking back, if I had the choice, I would have waited to have Thea until Avery was closer to three because there are certain things you have to forgo because they are so close in age. Mother's shouldn't be hard on themselves because a mother's love never waivers no matter the age gap.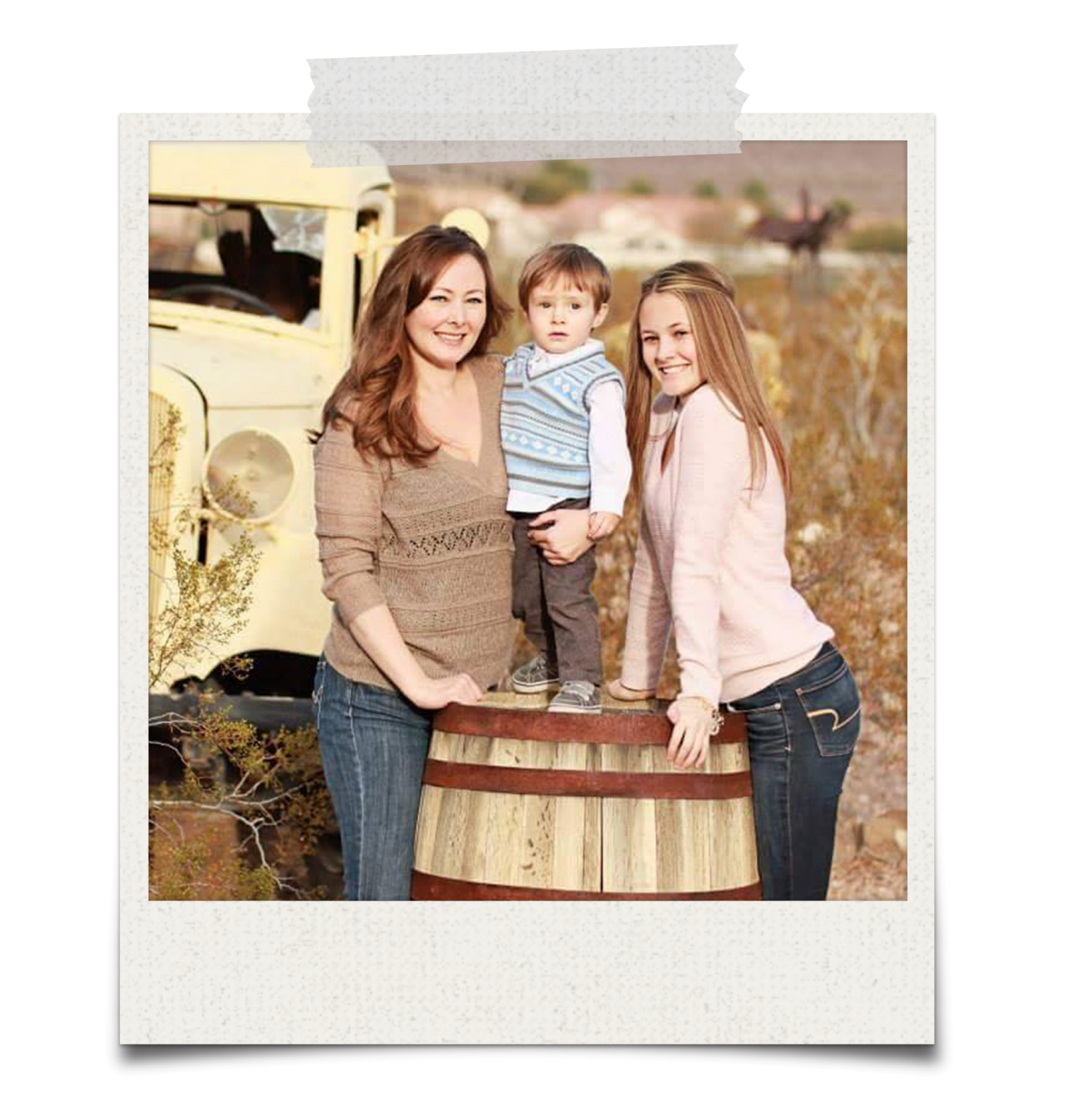 Tania Williford
Mother of Chloe and Mason
Sibling Age Difference: 12 years
It wasn't a conscious choice to have my children with such a large age difference, and I always knew that I wanted more children. Once Chloe, my first, was born, that only solidified my yearning for more. However, life intervened, and my circumstances changed. Chloe's father and I remain close friends, but we separated shortly after she was born. Then the man I had a long-term relationship with ended after eight years. I was 36 and my time clock was ticking. I had given up the idea of having another child. It wasn't until a surprise positive pregnancy test I took when dating my son Mason's father happened that I could relive the elated happiness that I would be able to bring another child into my family. I knew mine and Chloe, twelve at the time Mason was born, lives would change.
With having such a large age difference between my children, I was able to give 100 percent of my attention to them during their infant and toddler years. It was also easier the second time around because I had wisdom and patience, things were not as hectic as I remembered when I had Chloe. The only drawback we experience is how to mesh as a family unit out and about. When you have a teenager and a toddler, family activities are not readily available, and you have to learn to be flexible. Looking back, the age difference doesn't matter to me. Having two beautiful and healthy children to complete my family is what is important.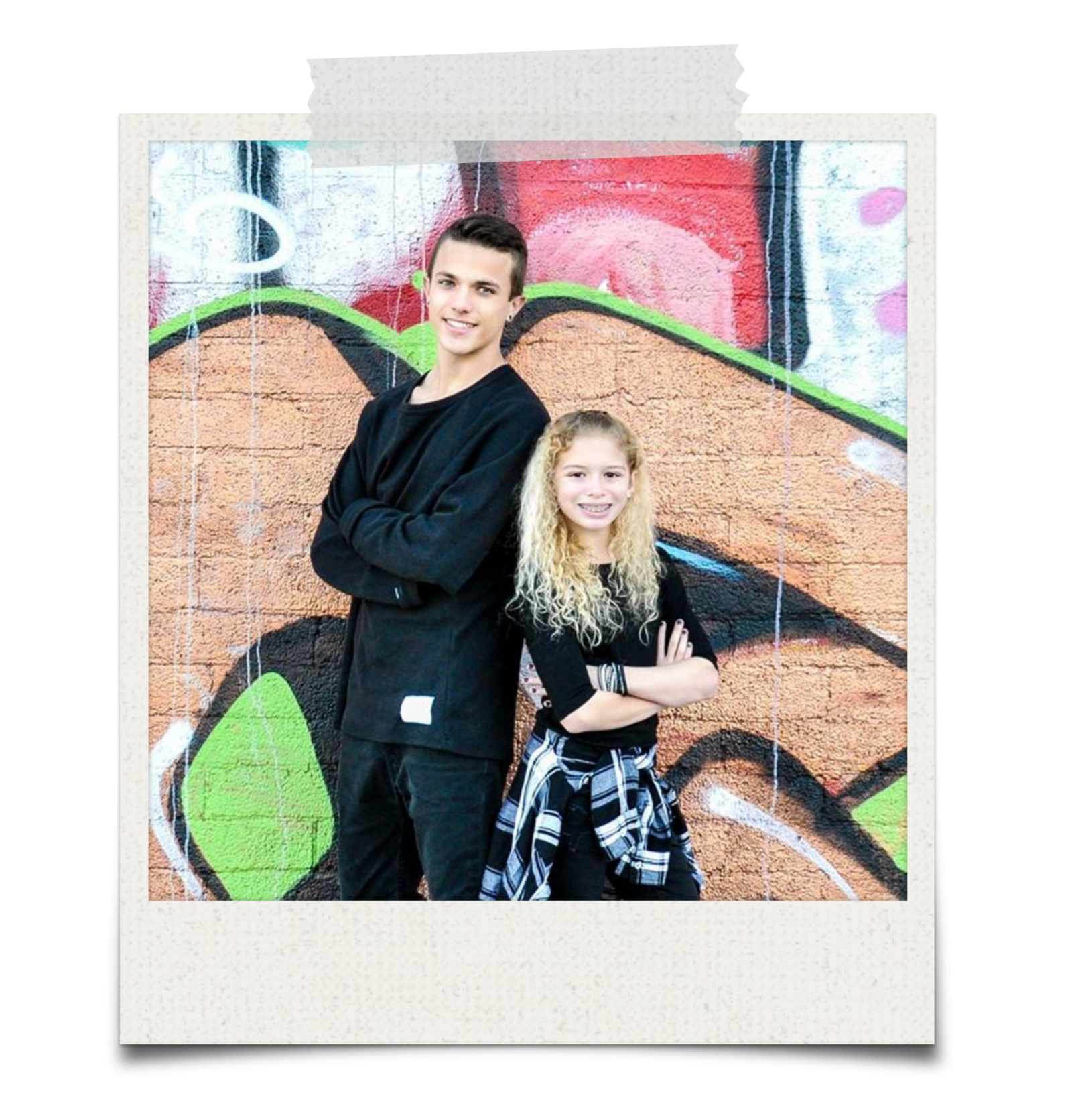 Nichole Jackson
Mother of Jace and Taylor
Sibling Age Difference: 5 years
When I conceived my first child, I just knew it had to be a little girl. I had talked about having a daughter for the longest time, and it is hard to admit when we found out the gender I was disappointed. The disappointment was short-lived because of my son, Jace, became my little homie. As a new family of three, we did everything together, and boys love their moms so much deeper.
It wasn't until a couple of years later that I told my husband that someone was missing, my daughter. I knew I was meant to have one more, and while we tried conceiving, it was incredibly difficult. After time went on and many negative pregnancy tests, both my husband and I felt defeated and gave up. Just a couple months after we "gave up" we became pregnant. Five years after having Jace, we welcomed our baby girl, Taylor.
It was fate and timing that decided our children's age gap, and I couldn't have been more grateful. Having our kids five years apart allowed for us to create strong bonds with each child individually and allowed for our children to create a strong friendship. To this day they are incredibly protective of each other, and without the five-year difference, I don't know if they would be as inseparable as they are.