School's Out!: Keeping Your Kids Healthy During the Summer
By on Apr 24, 2015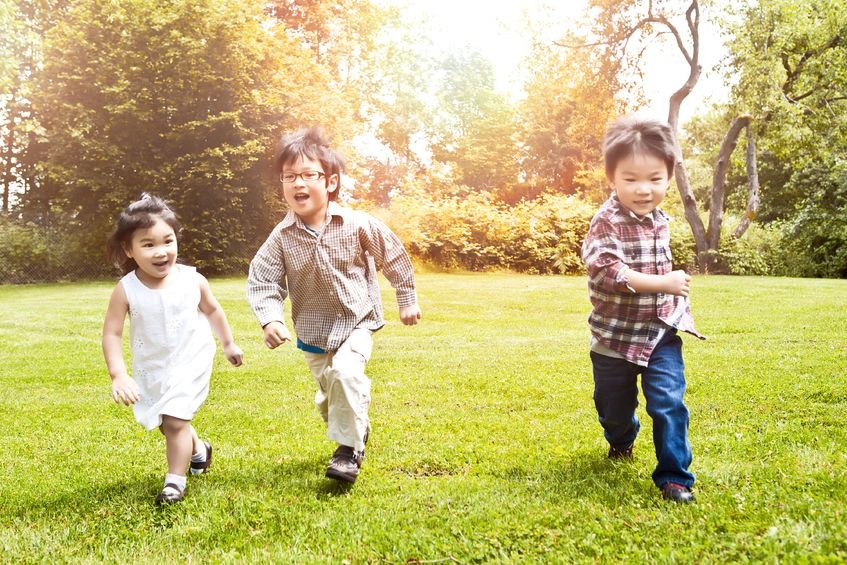 Whether your kids are inching toward a track break or counting down the days until summer break, freedom is at the forefront of their minds. This means unpredictable schedules and fun adventures await! To keep them healthy and thriving for when they head back to school, here are some great tips that you can use all summer long:
Stay cool and hydrated:
Want to start the day off right? Drink 16-32 ounces of water when you get up in the morning. This will get your metabolism revved up for the day, and keep you hydrated from the get-go. Looking to encourage your kids even more? Download a water intake app and allow them to track how much water they are drinking. You can also ask them if they'd like to flavor their water with fresh fruit! By allowing your kids to make their own healthy choices, they'll be engaged in their healthy lifestyle at a younger age.
Bring a water bottle when going out. Have your children choose their own reusable water bottle with a favorite character on it. They will be more motivated to drink water because they were involved in the selection process. If you're taking your kids to the park or spending the day outside, be sure to pack everyone their own water bottle, preferably in a BPA-free plastic container.
Protect yourself from excess sun exposure:
Don't go out during the peak of the day with the most sun. Avoid the outdoors as much as possible from 10AM to 3PM, when the sun's rays are the strongest.
Use a mineral-based sun block with zinc oxide instead of a chemically based sunscreen. This will physically block the sun's rays off your skin and keep your body from absorbing potentially harmful chemicals.
Wear a wide-brimmed hat and light, protective layers in addition to sunscreen. And don't forget to protect your lips as well! Use lip balm with SPF in it so that all of your exposed skin is protected.
Your eyes deserve protection too! Keep your vision 20/20 with sunglasses that offer UV protection.
Did someone come home with a burn? It happens even with the best protection. Use Aloe Vera to help your skin heal quickly while cooling the burning sensation.
Let's get physical! Keep your kids active every day, in a safe way:
Looking for some kid-friendly activities? Swimming, basketball, tennis, soccer, rugby, volleyball, hiking, you name it! Utilize indoor arenas and community spaces for organized sports activities. For things like hiking and swimming, avoid those peak sun times though, so that kids will be able to stay active and safe outside.
Prevent long periods of vigorous activity. Take frequent breaks and drink plenty of water to stay hydrated to help avoid heat stroke or heat exhaustion.
Use a bug spray, especially in the early morning and evening. This will keep kids safe from bug bites that could transmit diseases, especially the West Nile Virus.
If you are going out to the beach or spending the day at the pool, use caution when in the water:
Follow lifeguard instructions. If you're visiting the ocean, there could be hazardous marine life or water conditions.
As soon as your kids are old enough, teach them to swim or sign them up for swim lessons. One of the main rules they'll learn is to never swim alone..
Going out on a boat for fishing or leisure? Make sure everyone, even adults, uses life vests.
Using your pool at home? Install a fence with a self-closing gate around your pool, especially if you have young children. Take extra precautions to ensure they have a safe swim season.
Summer brings a bountiful selection of fresh and seasonal produce:
Fruits and vegetables can fill you up without all the empty calories of processed food. They have the added benefit of nutrients and added fiber, keeping you and your family healthy!
Plan healthy, light meals with all those delicious fruits and vegetables!
Take a trip to the local farmer's market to learn what is in season and grown in your area of the country.
Be careful of food-borne illnesses and spoiled food! For picnics and get-togethers, be sure to keep cold food extra cold and warm food at appropriately hot temperatures. Never leave perishable food out for more than an hour when it's over 90 degrees outside.
If you are going on a road trip:
It's a tried and true lesson, as well as an important travel law: Always wear your seatbelt. Set a good example for your children and make sure that all adults in the car are also wearing seatbelts.
Make sure young children are properly secured using the right child safety seat or booster seat for their size and age.
Heading out for a day trip? Pack a cooler full of healthy snacks to eliminate the temptation to fill up on fast food.
Summer is a great time of the year to relax, have fun, and plan lots of family activities. If you follow these tips, everyone will have fun, and the kids can head back to school with plenty of stories about what they did over the summer!