The Path To Health: A Personal Journey To Fitness
By Meghan Bailey on Apr 24, 2017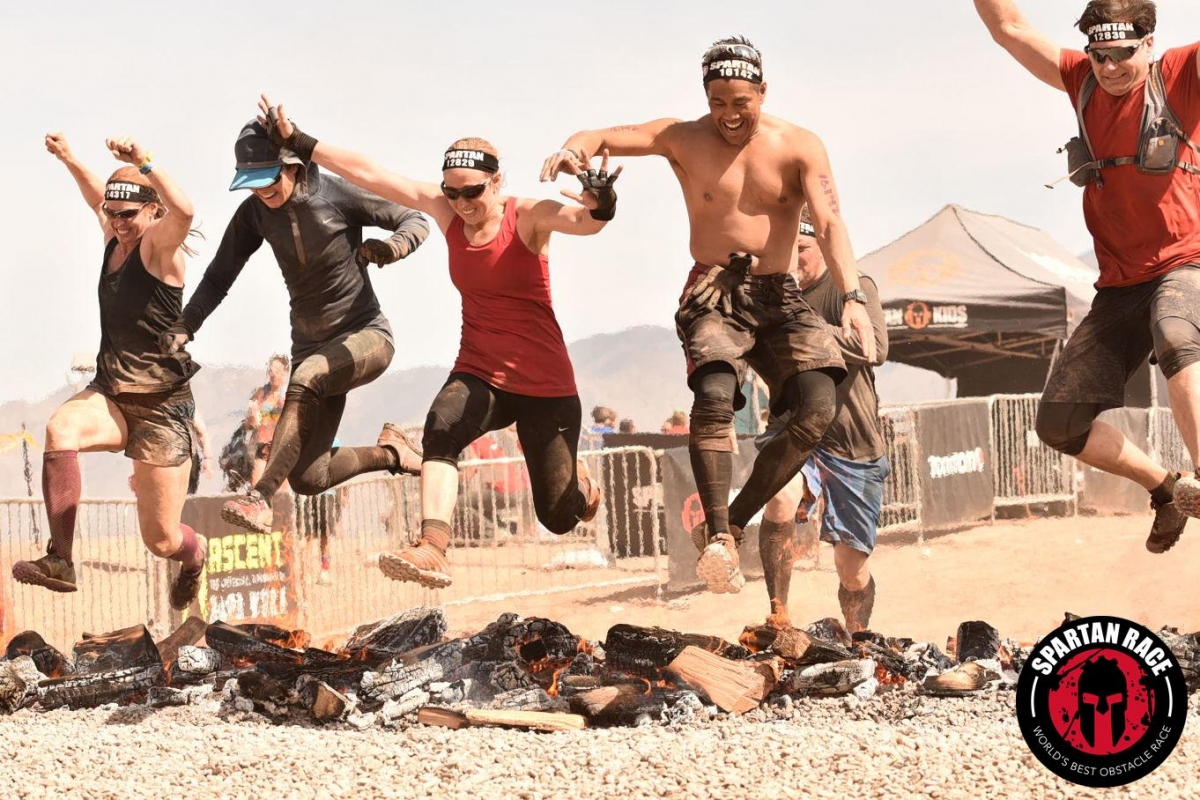 You just recently hit a personal milestone that most people would find surprising. Will you share?
I am an athlete at heart. Growing up, I played football, was in track & field, raced motocross and showed internationally in horse shows. Into adulthood, I remained very active by working out on a weekly basis. Recently, I found myself not achieving the physical goals that I once was able to do. This affected how I felt both physically and mentally. Six months ago, I set out to physically and mentally challenge myself in a way I never have before - through obstacle course racing (OCR). Much like Iron Man and marathons, OCR is not age-defined, but rather a test of physical and mental aptitude. The Spartan Race competitions are the most extreme athletic events worldwide. Las Vegas hosts one of the most challenging and well-attended competitions, so on March 18, I competed in the Spartan Super, comprising of a grueling 8.5 miles with 30 obstacles. I finished in just over three hours and 35 minutes.
What is your view of a healthy lifestyle?
I am a firm believer in what I tell my patients every day; do something that can better your health, no matter how small or large it may be. I live by this motto each and every day, and you can too. It all helps, whether you are cutting back on alcoholic beverages, working toward quitting smoking through daily reductions or choosing fruits and vegetables over the stale donuts in the break room.
Why did you attempt such an extreme fitness challenge?
I think it's important to practice what you preach. The feeling was incredible when I jumped over the fire log finish line at my first Spartan Race, knowing I was capable of achieving such a large goal with the proper amount of training and fortitude. Prior to that moment, I had trained for months,
completing a variety of workouts and making those same small changes I mentioned above to achieve my goal. Persistence and patience were the biggest keys to my success. If a workout wasn't going the right way one night, I didn't allow it to derail the overall goal. When working toward a big goal, it's important to take everything one step at a time and realize that if you continue to push through the tough days, you will ultimately succeed.
What is your philosophy of a healthy and positive lifestyle?
Committing to a healthy and positive lifestyle is a choice, and not always an easy one to make. As a doctor, I see sickness all the time. Humans are delicate and vulnerable. It's about mind, body and spirit and how they all work together. We all get lost in our day-to-day lives, careers and the negativity of the world. Rid yourself of negative thoughts and people, and a you will begin to heal. We need to learn from one another. Just over one year ago, I found myself needing to completely change my life and surround myself with positive people and positive energy. The greatest thing about life is that you can change it at any time. It's never too late!