We Build Health: The art of medical building construction in Southern Nevada
By Sarah Harper on Aug 2, 2016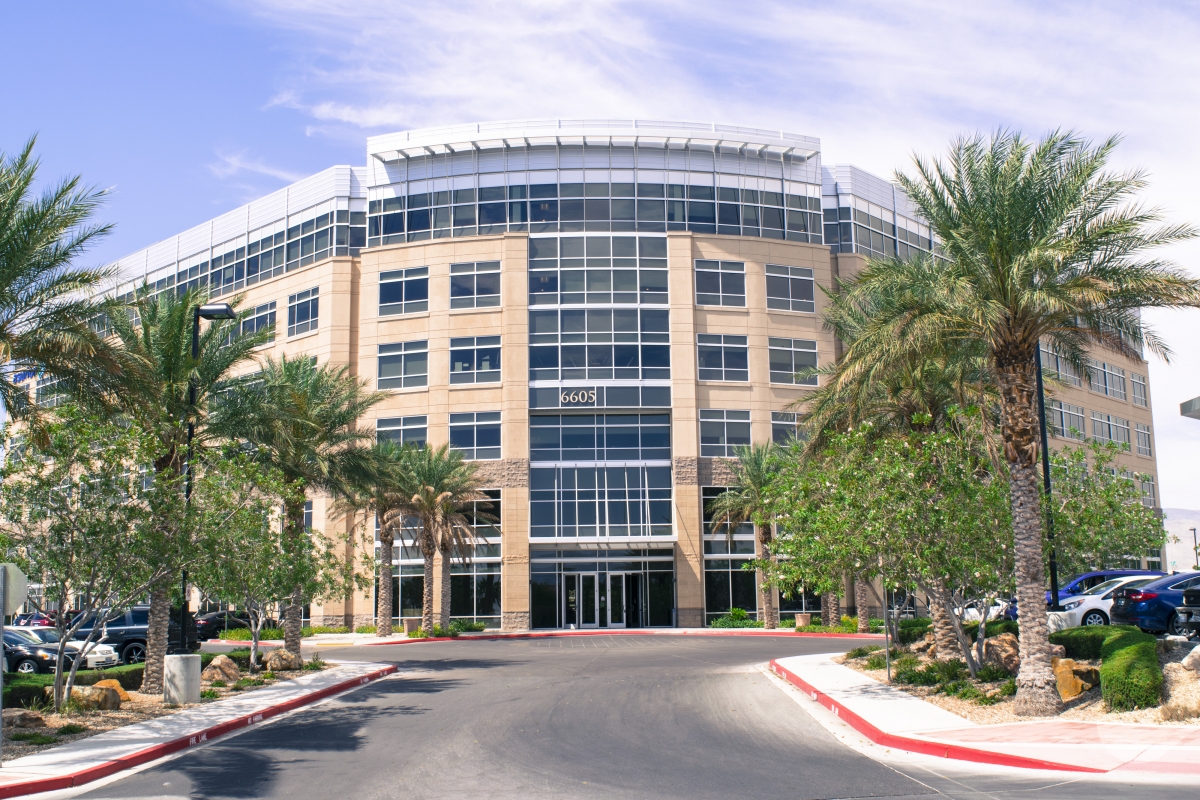 Healthcare and technology have seen rapid growth, not only in the United States but particularly in Southern Nevada over the past decade. As a result, providers look at medical building construction in a new light.
"Right now, healthcare services are spread throughout the valley, with patients traveling all over town for appointments. What we'll see in the future are medical campuses, where patients will go to one location for primary and specialty care," says Steven Keltie, President of Business Development at WellHealth Quality Care. "And these campuses will be strategically placed next to retirement communities and other areas of Las Vegas where those who need services the most won't have to travel far."
While medical campuses may be the future, presently, medical building construction requires more foresight and planning than simply breaking ground. Just like the world of medicine and its specialties, any type of building construction requires multiple experts to make sure the structure is not only sound, but that there is also proper ventilation that works within the chosen aesthetic. We sat down with Sean Delp, P.E., S.E., Principal of PK DELP Structural Engineering, LLC, and Rebecca Barker, P.E., Associate Engineer to learn more about the structural engineering challenges presented with medical building construction.
The pillars of structural engineering
"There are three facets to any project cost, quality, and speed," says Sean. "What a lot of people don't realize is you can only choose two. Anything that is high quality and fast won't be cheap, and anything cheap either won't be the best quality or it won't be done quickly."
In the case of medical buildings, it is crucial to hire the right experts for the type of clinic or center being built and to have a reasonable timeline. Construction varies based on the type of medical equipment that will be used. The needs for a regular clinic will vary from that of a surgical center or a hospital. The intended usage of a new clinic within an existing building can significantly impact the design parameters and total construction costs. For example, if the intent is to have space which provides services similar to that of a general practitioner, then the buildout from an engineering design and construction standpoint will be very similar to a standard office space, with the addition of plumbing for sinks in exam rooms.
A space for radiology and similar usages, as another example, would require structural support for heavy equipment and vibrations, with very specific and stringent requirements given by the equipment manufacturer. It is important to note that with expensive and sensitive medical equipment, it is imperative to not overlook these requirements, as deviations from the manufacturer's design and installation constraints can void warranties.
More specialized clinics or larger facilities, such as surgery centers, nursing facilities and hospitals, have a higher risk category, and therefore, have additional building code criteria that structural engineers must legally adhere to. Once the risk category of a space is increased past a certain level, this increase in category can, and typically does, also increase the risk category for the entire building.
If a new owner is looking to open a certain type of center or clinic for which the risk category is higher than the existing building was designed for, a situation becoming more common in the medical industry, a huge and unanticipated cost can occur. "At a minimum, additional extensive engineering work would be required in the form of a full analysis of the entire structure to determine whether the building's existing lateral system [to resist the wind and seismic forces] due to the increase in risk category is structurally suitable," Rebecca explains. "Typically, there is at least some, if not significant, structural modifications required. And this is just one example of an aspect from the design and construction side which is notable. We are structural engineers by profession, so this explanation of new medical space design and construction is from the perspective of a structural engineer. From experience, for a successful buildout, which is designed efficiently, per the applicable building codes, and constructed correctly, it is imperative a good team be in place."
An excellent team of design professionals consists of individuals who can assist in navigating these costly implications at the onset of looking for a space in an existing building or building a new structure from the ground up.
"As a member of our society, if I have a broken bone then I have need of specialized medical care," says Sean. "The design and construction of a new facility should be seen the same way; we all have our specialties. A new owner would be wise in utilizing and trusting other professionals, architects, and engineers with the specialized and important work of making your new venture come to life."
Healthcare and technology in Southern Nevada
As the landscape of healthcare delivery and technology continues to advance, it's important to think of the future when building a medical facility. From reading the fine print to assembling the correct team of engineers and experts for each area of consideration. The business of medicine takes far more time and consideration than deciding to open the doors. Now more than ever, healthcare providers must give consideration to how their clinic is affecting the overall health and recovery of their patient, and there is much more to the equation than simply moving a little dirt.